Harry Taheem
Cyber Security Engineer
| CISA | GCIH | GCFA | GWAPT | GSEC
Who and what is this blog all about?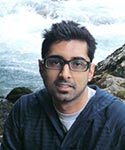 My name is Harry Taheem

I am a Cyber Security Engineer.

I've always been fascinated with computers and what they have been capable of doing over time. We have seen such a rise in terms of technology, and the various tasks we have achieved to better our lives.
However, with all these positive influences and changes come some negative issues. We have created all of these nifty machines, but have never spent much time on security.
The concept can be seen in the old days where people did not have locks on their home doors and windows. And, as crimes increased, "security" precautions were put in place to mitigate the risk of having their homes broken into. People placed locks on their doors, created security alarms and even metal bars around window frames.
The same concept can be applied to any type of computer and machine. Over time, we have seen people attack these machines to gain some form of benefit from them. And, that's the reason why we have seen a rise in security measures for digital media and computers.
My aim is to post things I learn as I go along for others to hopefully gain some insight from. I also plan on posting general IT related issues, as I'd like it to be a place where IT users can find some form of knowledge and education. And, hopefully I can learn a few new things from other users that also wish to share their own experiences and knowledge.
I hope you enjoy the blog posts!